The numbers are in.
With a little promo work & setting the dropdown menu to "Free" in iTunes Connect, Air Hockey had 87,000 downloads in 24 hours.  As you might expect, that's the biggest single day for the paid version of Air Hockey.  Of course, all those downloads were free.  Air Hockey's been in the App Store since Jul 31, 2008 and has sold well ever since.  In App Store terms, that's ancient.  I'm pretty sure that's about the time when dinosaurs roamed the Earth.
As best we can figure, Air Hockey's done well because it has an easy to recognize name & icon, it's super easy to learn, it's average game length is only a few minutes at most, it looks good, and it's gotten lots of features added over the last year and a half.  The importance of each of these could be argued.  It's been featured by Apple a ton too.  That definitely doesn't hurt.  There is a little bit of black magic in this software sales stuff too.
On a normal day, that many downloads would send about $61,000 our way.  So, did it cost us $61,000 to hold the promo?  Of course not.  Directly, it cost us the sales for one day.  Since nobody leaked that Air Hockey was going to be free, sales leading up to the free day were typical of what Air Hockey's been doing.  Weekends bring in about 30-50% more money than week days.  Mondays are always slow.  Some people start their weekend early.
The real question is what will happen from here.  Since it was free yesterday, Air Hockey's now lost it's place on the paid charts.  The hope is that with all the press for yesterday's promo, enough people will buy the game today to put it back where it was on the charts.  Well, the real hope is that it'll end up higher on the charts than before.
Other developers have tried this same promo.  At least one posted sales figures from the Appvent Calendar.  From that sample size of one, it didn't help much – if any.  So, we tried some things different.  As I'm sure Rana Sobhany (author of the soon-to-be released awesome book on iPhone marketing) would tell us, getting press is critical.  (She'd say it better than I did though.)  Instead of sending out a canned press release that everyone in the world would ignore, we sent personalized notes to important iPhone nodes around the internet.  Touch Arcade was the first to write about the promo, followed by Gizmodo, Geek.com, and several others.  Huge success.

In 24 hours of being free, Air Hockey raced up the charts to the #47 spot in the US, #13 spot in France, #17 in Italy, #52 in Japan, #66 in Canada, #67 in Germany and #99 in the UK.  According to Free App A Day, the next highest ranked app after a one day free promo was Reign of Sword at #60 in the US – Air Hockey made it 13 places higher.  In that 24 hours, 25,000 new people posted high scores to Air Hockey's OpenFeint high score boards. We were very temped to leave the app free for a while longer.  Another day & it might have been in the top 10.  The world will never know.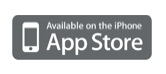 The free promo is over.  Once again, the price of ownership is a mere $0.99.  Hit it!
The folks at Free App A Day and OpenFeint were outstanding to work with.  Many thanks to everyone that made this happen.